Incoming transmission from…
PEOPLE OF EARTH! 
We invite you to join us in closing out our first season with a Big Bang! Fabulon is taking a neon-streaked, psychedelic trip through the rabbit hole at the edge of reality. A place where black hole meets black light and the gravitational pull of the dance floor refuses to let you go. So strap on your brightest, whitest, or UV-lightest spacesuits and prepare to bask in the rhythmic glow of our singularity. All galactic creatures are welcome!
WHAT TO WEAR
We encourage all guests to "dress as fabulously as you feel." The theme isn't mandatory: anything goes, if it helps you feel like your best you. But we DO come from outer space… so your most glittery, intergalactic outfits are always welcome. And some visitors to our planet really do like to get in on the theme, so here are some ideas to get those creative juices flowing if it's your thing:
Kaleidoscopic Kreatures, Phosphorescent Planets, Blooming Black Holes, Effervescent Explorers, Alien Astrophysicists, Interdimensional Beings, Ultraviolet Astronauts, Schrodinger's Cat, Babel Fish, Space Raptors, Tron Dancers, Glow-In-The-Dark Glamazons, Dayglow Divas, & Neon Ne'er-do-wells… or simply throw on your sparkliest spacesuit! 
Introducing out stellar DJ LINEUP 
From across the stars, we scan your airwaves for music and performers that best represent our intergalactic culture. We're stoked and humbled to announce our next lineup of DJs, guaranteed to blast your asses into outer space:
STEINTOLOGY
Some call it a religion; others a cult. Some say it will ensnare and pervert the minds of today's brightest; others argue it offers a connection to something holy. No matter you opinion, one thing is inarguable: once you are touched by Steintology, you are never quite the same. Born Jonathan Stein, the DJ known as Steintology has always had a passion for transformational and eclectic electronic music. Well known throughout Toronto for his inventive and wildly entertaining events, Steintology always strives to push the envelope and expand upon the idea of a traditional party. His soulful and sexy blend of deep house, deep tech, and nu disco has earned him a loyal cult of "Steintologists," and he has performed at a wide variety of popular Toronto events, including Geary Underground, Architextures, Secret Society Sessions, Playground, Honest Ed's and ROUND, and he currently serves as the resident DJ for Toronto's acclaimed Art Battle event series. Most recently he's helping lead the Toronto based "Ark Car". More than just a DJ, Steintology is a memory-maker; his music is the soundtrack to a night you will never forget.
LINGUIST
Linguist is a Toronto-based DJ who has played alongside veterans at Cherry Bomb, Footwork, Tramp, and the Pride Toronto stages. Their signature style ranges from tribal-tech to nu-disco and quirky house with high-energy mixes that ignite the dance floor. Linguist's energy behind the decks is contagious, despite their two left feet.
WISECHILD
Multi-talented flow artist and fire spinning babe Wisechild sets the dance floor on fire. Hailing from planet Diamond, but eternally living in the Disco era, this shooting star brings spacey disco goodness back into the galaxy. Once you've landed in her orbit, you'll never want to leave. Check out her latest mix:
Don't be late…
Fabulons love a fantastic live show! And at midnight we'll be showcasing an incredible cosmic spectacle of an act by the one…the only:
IMOGEN QUEST
"The Exotic Commodity of Burlesque", Imogen Quest has been well received around the world as a designer, educator, and entertainer. Current reigning Mx. Congenital Warts (Bent Beauty Supreme). They are the driving force behind international clown collective #ClownsKillEmpires, as well as a member of Les Femmes Fatales Women of Colour Burlesque. With a cartoon aesthetic and a true understanding of clown, they've been teasing, pleasing, and confusing cabaret audiences for over ten years to great acclaim.
FACEBOOK: 
@imogenquest
INSTAGRAM: 
@mximogenquest
Introducing Vibe Alive!
This interstellar party is intended to be safer and inclusive for all, regardless of your space suit or what planet you come from! And now we have Vibe Alive along for the ride to help make our party even more welcoming!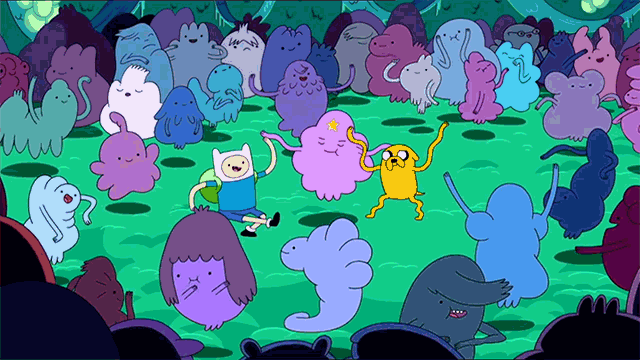 Vibe Alive is a sober delegation circling our intergalactic gathering to make sure all revellers are having a ridiculous and wonderful time. If you need a friendly person to talk to, help with consent violations or if you're afraid you're going to lose yourself approaching the event horizon and you just need some water… they've got you covered with their vigilant eyes! Look out for their pink glowing arm bands and smiling faces. Blast off safely!
Interactive fun for all…
Dancing at parties is fun and all… but sometimes you want a little something else to do in between two-steps, amirite? Luckily, we've got a starship's load of interactive activity areas planned for you:
LET US HELP YOU GLOW!
You can't have a black light party without some sexy glowy lewks! That's why our resident neon face paint artist will be on hand throughout the night to give you your very own FREE personalized UV-reactive makeover! 
LOSE YOUR INSECURITIES
Traveling to a new world and meeting new creatures can be all kinds of nerve-wracking. But fear not! The Insecurity Guardians of the Galaxy will be patrolling Planet Fabulon to relieve you of all the pesky insecurities that might keep you from fully enjoying yourself.
Participants simply write down their insecurities on pieces of paper and deposit them in the high-tech Insecurity Safe (TM). All insecurities collected are private and not read by anyone. Then, either at the event or back home, they will set the entire safe ablaze!
Burn insecurities, Burn.
YOU LOOK BYOUTIFUL, DAHLING!!!
Imagine: you decide to leave Earth without a costume… but when you arrive at the party, you're overcome with the urge To. Get. Fabulous. What do you do!?
The bYoutie Bar
 has got you covered! Their (FREE) glittery costume and make-up station will be on hand for anyone who fancies dolling themselves up a little bit more than when they came through the door… erm… portal.
GET YOUR INTERPLANETARY I.D.
When traveling through a wibbly wobbly timey wimey portal to another world, you can't forget your Interplanetary ID!
But we think the best way to capture someone's true identity is to showcase their unique goofy sparkle and shine, not by taking some stodgy ID photo that makes them look like they're half asleep and have six and a half chins.

So our crack team of intergalactic travel agents will be on hand at the top of the night – in our specialized video booth – to help you create your very own animated GIF ID for commemorate your time on Planet Fabulon!